Schultz Financial Group invites you to attend a complimentary webinar on…
Tips for a Healthy Holiday Season and Beyond!
'Tis the season for holiday parties, family gatherings and long shopping lists, all of which can make it challenging to prioritize our health. Moreover, January 1st marks the start of the [insert fad diet here], allowing nutrition and weight loss myths to prevail. 
Join Anna Cataldo, MS, MPH, RD and Nicole Ninteau, PhD, MPH from Enriched as they provide simple strategies to maintain optimal health & fitness throughout the holiday season, while debunking common nutrition myths and misinformation. 
Date: November 3rd, 2022
Time: 10:00 am Pacific Time
Length: 30 minutes
To attend this complimentary webinar, please register here.
Webinar will be recorded if you are unable to attend on November 3rd.
About the Speakers: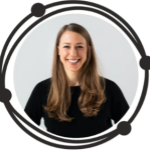 Nicole Schultz-Ninteau, PhD, MPH, CPT embodies a rare combination of basic science and applied skills. Studying Human Biochemistry and Metabolism for over 12 years, Nicole simultaneously coached clients in fitness settings and taught students in academic settings. She received her bachelor's degree in Biochemistry from Southern Methodist University, and her MPH (Health Communication) and PhD (Biochemical and Molecular Nutrition with Exercise Physiology emphasis) at Tufts University. As an adjunct professor and cofounder of Enriched, she leverages her deep scientific knowledge and communication skills to elevate students' learning while leading clients to weight loss and improved eating habits.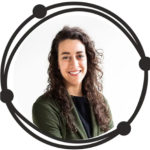 Anna Cataldo, MS, MPH, RD, PhD has studied and worked in the nutrition and fitness fields for 15+ years. Her fascination with human metabolism and performance led her down a rigorous academic and clinical training path in biochemistry, exercise physiology, and nutrition science. She graduated with honors from the University of Connecticut where she studied both Exercise Physiology and Nutrition Science; received her masters degrees in Public Health and Biochemical and Molecular Nutrition from Tufts University; completed her dietetic clinical internship at Brigham and Women's Hospital and Harvard Medical School; and is completing her doctorate in Rehabilitation Science at Boston University. Anna's goal is to share her knowledge and experiences in a way that helps others build confidence in and a sense of calm control over their health and well-being.
What is Enriched?
Enriched was started to maximize the quality and longevity of every life we touch by minimizing the confusion around nutrition science and facilitating impactful health behavior change.
To attend this complimentary webinar, please register here.