Schultz Financial Group invites you to attend a complimentary webinar on…
How to Stay Safe from Cyber Crime and Identity Theft
Cyber scams and frauds continue to pervade our society so how can you protect yourself? Jeff Lanza and Schultz Financial Group will provide you with easy-to-implement solutions to real-world cyber risks.
This webinar will provide tips to help you:
Prevent cyber fraud, email hijacking, and account takeovers
Maintain your passwords
Leverage two-factor authentication
Avoid wire transfer fraud
Use mobile devices securely
Prevent identity theft
Freeze your credit reports
Identify COVID scams and robo calls
Date: May 19, 2022
Time: 12:00 pm PDT
Length: 1 hour
Webinar will be recorded if you are unable to attend on May 19th.
About the Speaker: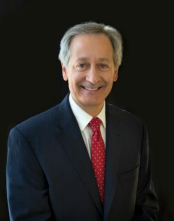 Jeff Lanza is a cyber security and identity theft expert who was an FBI Special Agent for over 20 years, during which he investigated cybercrime, organized crime, human trafficking, and terrorism. Jeff has lectured at Harvard and Princeton Universities and written a book on the topic of cybercrime. He often appears on national television news programs where he talks about the growing threat of cybercrime.
To attend this complimentary webinar, please register below: