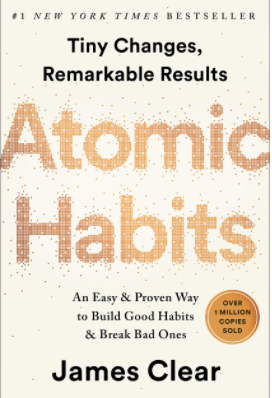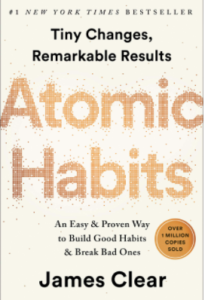 In his book Atomic Habits*, James Clear transforms the science of habits into a practical framework he calls the Four Laws of Behavior Change. To create a good habit, you must (1) Make it Obvious, (2) Make it Attractive, (3) Make it Easy, and (4) Make it Satisfying. We reviewed this framework and applied it to your Financial Matters in our last post. Here, in Part 2 of this series, we identify worthwhile habits to enhance your Physical Well-being.
Nutrition and physical activity contribute significantly to your physical well-being. It is well-established that following a healthy dietary pattern and engaging in regular physical activity can help prevent chronic disease and improve not only your lifespan but also your "healthspan," or the period of life that you are healthy. Here are some health-supporting habits worth building, and strategies to get you there.
NUTRITION

Habit: Meal Planning and Preparation
It's no secret that fresh, unprocessed foods are good for your health; however, preparing these foods daily can be challenging. Developing habits to facilitate cooking more meals at home can benefit your health in many ways, including reducing sodium intake, minimizing sneaky saturated fat, and controlling portion sizes.  
How to "Make it Easy":
Plan ahead to reduce the number of steps between you and a healthy meal. Take time on the weekend to map out your week and ensure you have the necessary ingredients on hand.  
Use your freezer so you always have a quick, homemade meal if you run out of time to cook or are unprepared. Homemade soups and chilis freeze well, or if you're feeling adventurous, try making and freezing veggie burgers. 
Leverage technology to automate your planning process. There are many technologies out there that allow you to gather recipes, plan your weekly meals, and convert your plan to a grocery shopping list or grocery delivery order. Some of our favorites include Whisk, Platejoy, and the Engine 2 Meal Planner.
PHYSICAL ACTIVITY
Habit: Daily Movement
The Physical Activity Guidelines for Americans suggest we accumulate at least 150 minutes of moderate-intensity physical activity per week (see our post How to Improve Your Quality and Duration of Life). Emerging research suggests that accumulating this activity in bouts as short as 10 minutes can confer health benefits, which eliminates the 'I don't have time' excuse!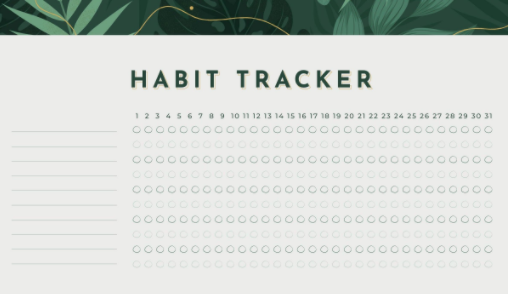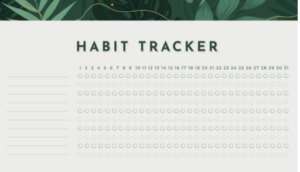 How to "Make it Satisfying":
Use a habit tracker to keep track of the days that you integrate physical activity, whether it's a workout, walk with a friend, or an intentional break from sedentary time, such as jumping jacks, squats, or a stretch at your desk. Keep track of your daily streak and "don't break the chain." Find out more about habit trackers here.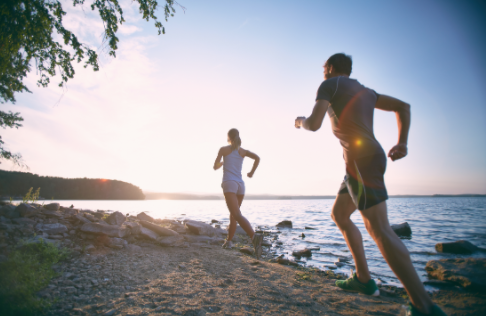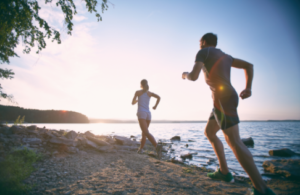 Find an accountability partner and share your progress weekly. They'll be proud of you for your dedication, you'll be more likely to practice the habit to avoid reporting a lack of activity and they may even join you for an activity here and there!  
How to "Make it Easy":
Start small and choose something you enjoy. Starting small and choosing activities you enjoy helps avoid burnout early on. Check out our blog post 5 Steps to Building an Exercise Routine for more ways to make engaging in physical activity a little easier.  
Leverage technology for guidance, such as Peloton or Aaptiv. These apps pair music with a personal trainer to guide you through various workouts. See our post Maximize your Health and Happiness this Holiday Season for more virtual fitness options.  
These are just a couple examples of the many ways that proper nutrition and adequate physical activity can enhance your physical well-being. If you have recipes that you enjoy or strategies that you use, we'd love to hear from you, and if you have questions about what a healthy dietary pattern or adequate physical activity means for you, please don't hesitate to reach out to our team for support.  
*If you are an SFG client and would like a complimentary copy of Atomic Habits, please contact us! 
For a complete list of our suggested reading, please visit the SFG Library.
Photo Sources: www.freepik.com and www.unsplash.com
Schultz Financial Group Inc. (SFG) is a wealth management firm located in Reno, NV. Our approach to wealth management is different from many other wealth managers, financial advisors, and financial planners. Our team of fee-only fiduciaries strives to help our clients build their wealth across four capitals: Financial Matters, Physical Well-being, Psychological Space, and Intellectual Engagement. We provide family office and wealth management services to clients located in Nevada, California, and other states. If you'd like more information, please check out our website or reach out to us via our contact page.